How Does Fever Patrol Work?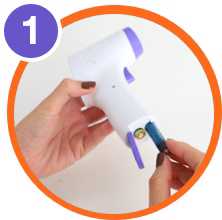 Step 1
Select Body or Object mode, hold the infrared sensor above your subject, and hold down the button.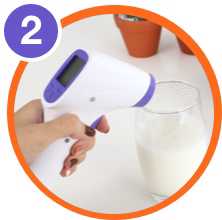 Step 2
In less than a second, the digital display will bring up the temperature reading, accurate to 0.4°F (0.2°C) with a matching color code.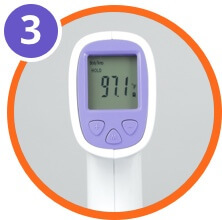 Step 3
Wait and repeat. Store up to 64 temperature readings so you can track the progress of your child's fever.
Traditional contact thermometers can carry bacteria for weeks, which means you could accidentally give your child a bug while checking for one! Fever Patrol never touches your child, so it's 100% safe.
You'll never have to wake your fussy child with an uncomfortable thermometer again! Fever Patrol lets you take their temperature while they sleep!